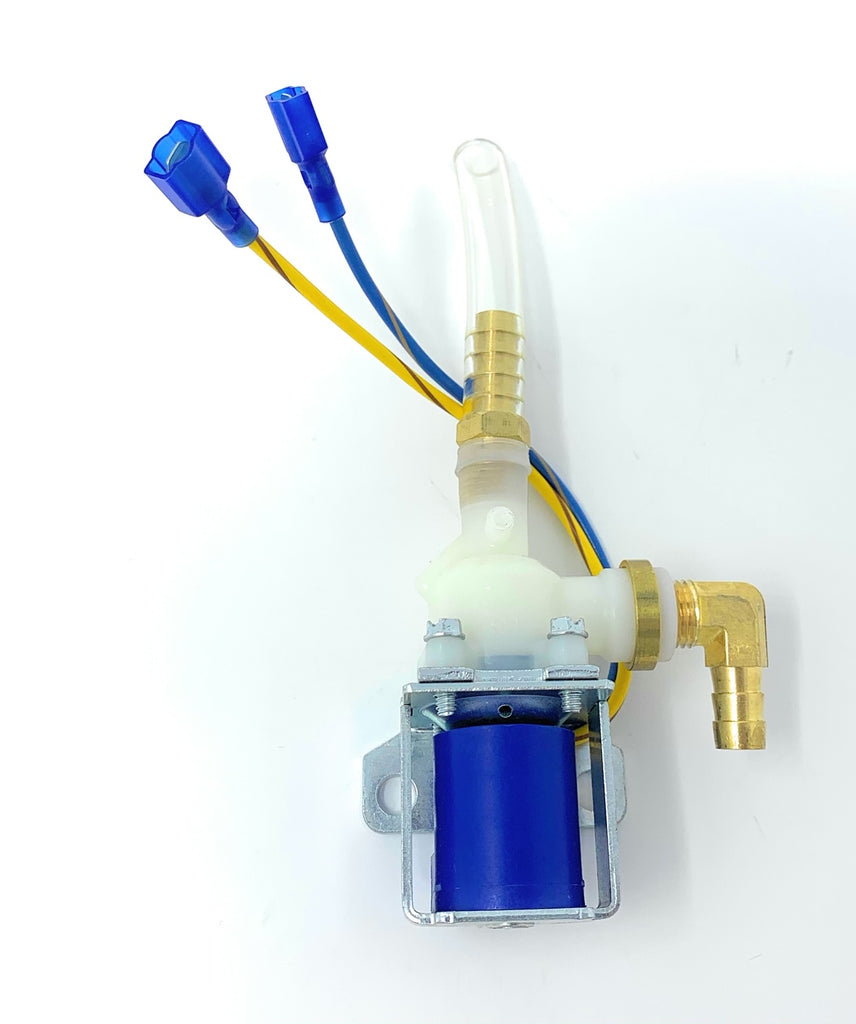 Translation missing: en.products.product.price_per_unit_html
This 24 volt solenoid comes complete with the two wires, brass fittings and clear tubing attached to the top brass fitting.  
The solenoid may need to be replaced if your Mopit no long dispenses water.  This problem can also be caused by a shut off manual water valve or a dirty fresh water filter.  We recommend that you address both of those things before you purchase a solenoid.  If debris gets into the solenoid it can cause water to continue to drip form the drip tube in front of your machine.  If that is the case it may be time to purchase a new solenoid.  
You can call (800) 290-2833 if you'd like technical help.